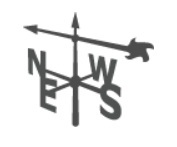 DNA Scotland Ltd works in partnership with NEWS Ltd to provide DNA Analysis and Blood Pattern Analysis. NEWS Ltd provide a a gateway service to the legal profession and insurers. They boast a comprehensive range of investigators and experts who will assist your firm anywhere in Scotland and beyond, if required.
NEWS Ltd offer a breadth of experience, in relation to both criminal and civil incidents. Over 500 Scottish law firms use their services. Their experts hold numerous qualifications relevant to their disciplines which can be provided on request.
NEWS Ltd holds professional indemnity insurance for its reports, is approved by the Law Society of Scotland to compile reports in accordance with their guidelines and holds a ISO 9001:2008 accreditation for quality administrative systems.